Summer Holiday Salento Offer 2020
Overnight and breakfast
Book your holiday and enjoy a RELAXING stay in Salento. We're just a couple of minutes from Lecce, far from the chaos of the city. Free parking.
- 7 nights with breakfast with local food (e.g. pasticciotti)
Price per couple starting from € 420!
- Add lunch or dinner with local products from Salento and accompanied by the excellent Conti Zecca wine or lunch/dinner in a partner restaurant.
Strategic Position
B&B near Lecce. Close to the best beaches in Salento
Il B&B Casa di Anita is in Arnesano, only 5 minutes from the historical centre of Lecce. Be captivated by the unique charm of its Baroque art and architecture. Be tempted by the Salento food and wine and entranced by its traditions. The B&B is also in an excellent position to explore other interesting hinterland villages: Galatina, Copertino, Nardò, Maglie.
Our B&B is the perfect starting point for a holiday in Salento: 15 min from the Ionian (Porto Cesareo) sea and 15 min from the Adriatic (Torre dell'Orso) sea. Thanks to the strategic position of our bed and breakfast you will visit all the most beautiful monuments and towns in the area: the Aragonese castle in Otranto, the Cathedral of Otranto with the mosaics and 800 martyrs, the Basilica of Santa Caterina d'Alessandria in Galatina, Castro Marina, the wonderful Specchia village. Enjoy the most popular events and festivals in Salento: Notte della Taranta Night of Tarantula in Melendugno, Birra & Sound in Leverano, Focara in Novoli Novoli's "Festival of Fire" in honor of Saint'Anthony.
Everything close to you!
Ideal location for a romantic week end. Admission to the private SPA in our affiliated wellness centre.
Breakfast
Breakfast: homemade pasticciotti and rustici
Breakfast at B&B Casa di Anita is rich and served with typical local products. The famous pasticciotti leccesi, tarts, croissants and freshly baked country-house await you. Coffee and cappuccino served with Nespresso machine. In summer it is served in the colorful garden, an oasis of tranquility and relaxation.
Lots of books and games available for your little travelers.
Salento Sea and Coasts
Which coast of Salento should you go?
Salento is the heel of Italy. A beautiful land between two seas: the Adriatic sea and the Ionian sea.
It's the wind direction which will determine your choice. But don't worry! Wherever you choose to go the sea will always be Caribbean.
Explore the Adriatic coast (Otranto, Torre dell'Orso, San Foca e Roca with the amazing Cave of Poetry, Castro, Santa Cesarea Terme) if there is a wind blowing from the South (sirocco).
But if the wind is blowing from the North (tramontana), head out to the Ionian coast (Porto Cesareo, Torre Lapillo, San Pietro in Bevagna, Gallipoli, Santa Maria al Bagno, Santa Caterina, Ugento).
We are the heart of Salento. You can explore the different colours of the Apulian sea and be amazed by the crystal-clear waters every day.
A Family Friendly Bed and Breakfast in Salento (Apulia)
Plan your holiday with your kids near Lecce
We are the first family-friendly B&B in Salento. We are in Arnesano, a small village very close to Lecce (only 3 km), close to the charming Porto Cesareo, Gallipoli and Otranto.
Lots of surprise and facilities for your tralling kids. Lots of ideas and suggestions about how to enjoy the holiday in Salento with your children in the spirit of fun.
Find out how to go on holiday with light luggages in the section "Travelling with kids".
Our aim is to let mums and dads RELAX even before leaving!
Book your room
Our Videos
Watch what we do!
A relaxing stay in Apulia
Relax with your partner: one night + 90 minutes in our affiliated wellness centre (SPA) starting from only €49 per person.
Book your unforgettable stay in Salento!
Contact us
Guestbook
What they say about us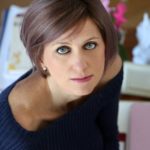 Accoglienza ottima e pulizia. Ottimo per famiglie con bambini piccoli e strategico per un week end al mare. Buonissima la colazione. Link
Cristina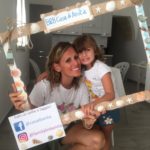 Siamo stati benissimo la proprietaria è impeccabile, premurosa e scrupolosa soprattutto con gli ospiti più piccoli, i bambini, prepara loro delle colazioni a loro misura, dalle stoviglie alle pietanze.
Lonia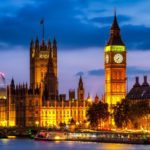 I stayed here for the weekend with my two children and was very impressed with everything. The room was clean and comfortable and furnished tastefully. My children loved the delicious…
Teresa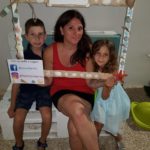 La pulizia delle camere e delle parti comuni è molto accurata e aleggia sempre un dolce profumo nell'aria! La colazione? Il momento migliore della giornata! Angela ci ha viziato accogliendo…
Maria Grazia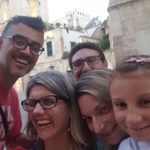 Ottimo posto per visitare il Salento. Il B&B Casa di Anita è nuovissimo e ha un ampio cortile esterno dove potersi rilassare e dove i bimbi possono giocare.
Patatofriendly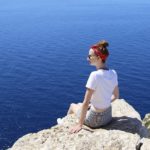 Leuke tijd gehad. Eigenaresse Angela is heel lief en super vriendelijk. Fijn verblijf gehad. Genoten van het heerlijke ontbijt en de omgeving. Raad het iedereen aan.
Amanda
Read all feedbacks